NEW YORK STATE
& CON EDISON
Save Energy for What Really Matters.
The most advanced heating and cooling technology is here. It's clean. It's efficient. It's a planet-saver. It's a heat pump.

To help New York State meet carbon reduction goals, and its residents have a cleaner, healthier place to spend their energy, KSV was tasked with a product introduction that would help everyone Save Energy for What Really Matters: the health of our planet and a comfortable home to live in with the people we love. 
Just a few problems: nobody knew what a heat pump actually was, and understanding how it works would take an explanation from Bill Nye the Science Guy. Or a master's in liquid mechanics. 
Brought to life through a fully integrated strategy, this campaign was inclusive of consumer awareness, lead generation, and contractor support. Starting with identifying high-propensity characteristics, AI gave us the ability to pinpoint individual households, neighborhoods, and towns so our communication would reach only our key audiences—maximizing the media spend. 
A mix of broader awareness channels and conversion-driving digital channels nurtured our audience throughout their journey. Leads were delivered directly to pre-vetted contractors who received sales and marketing support materials to provide a consistent end-to-end experience. 
And guess what? It worked.
The campaign resulted in a 19.5-point increase in awareness of heat pumps, from 49% to 68.5% and achieved 5x the installation goal.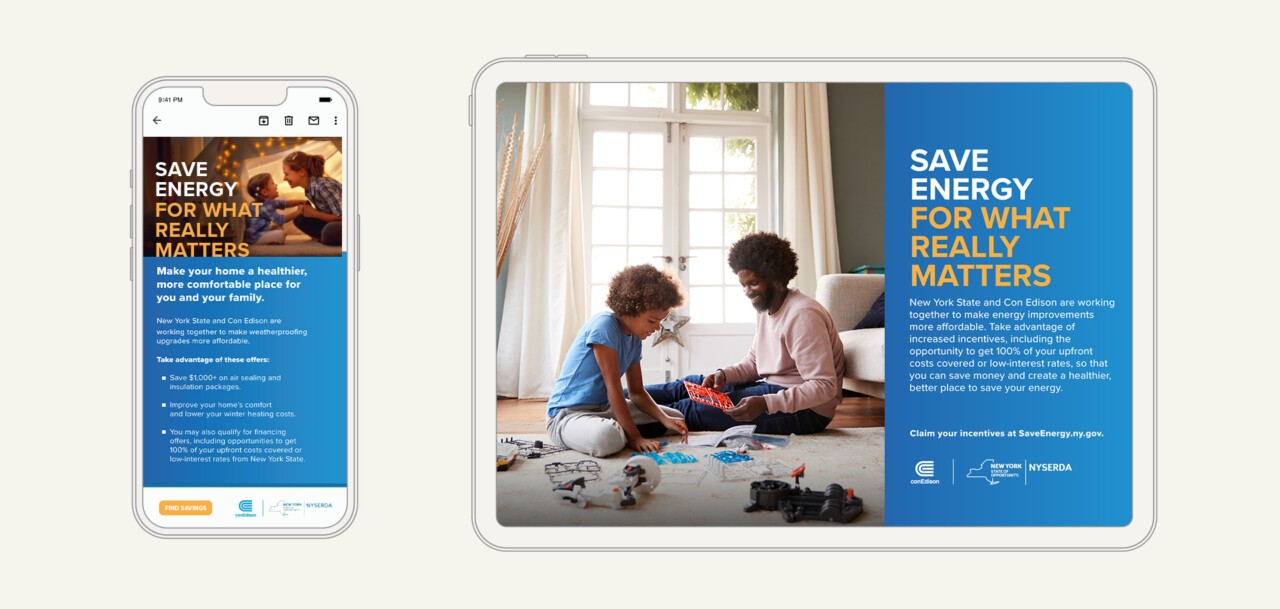 The campaign was so successful that it helped support the expansion of a statewide campaign to support awareness and adoption of clean heating and cooling technology. The expanded statewide campaign featured new targeting and creative.