Acknowledge the elephant in the room and improve your business through energy efficiency.
Kicking off our efforts with PECO, we heard loud and clear that they were seeking something different and unusual. Something outside of the box to break through all of the dry and unexciting content of years past. In the current climate, while businesses have faced economic hardship, they continue to seek ways to grow their operations and improve their bottom line. One of the top three largest direct costs for most businesses each year is energy. The PECO incentives support businesses looking to reduce energy consumption, save money, and improve their bottom line.
So, PECO tasked KSV with taking a new creative approach to their B2B marketing strategy. We got to work assembling a strategy that focused on energy = opportunity for businesses to lower costs and future ready their facilities.
Through research, we found that decision makers often fail to address key opportunities right in front of them. So we turned all those missed energy-saving opportunities into a 4,000-lb. elephant and brought him to work so those opportunities could no longer be ignored.
Media was targeted by key verticals, allowing the campaign to reach specific priority businesses and decision makers across channels, ensuring highly targeted messaging and elimination of advertising waste.
Results:
This campaign is still in market, however, early results are promising, with program interest and lead generation increasing since launch.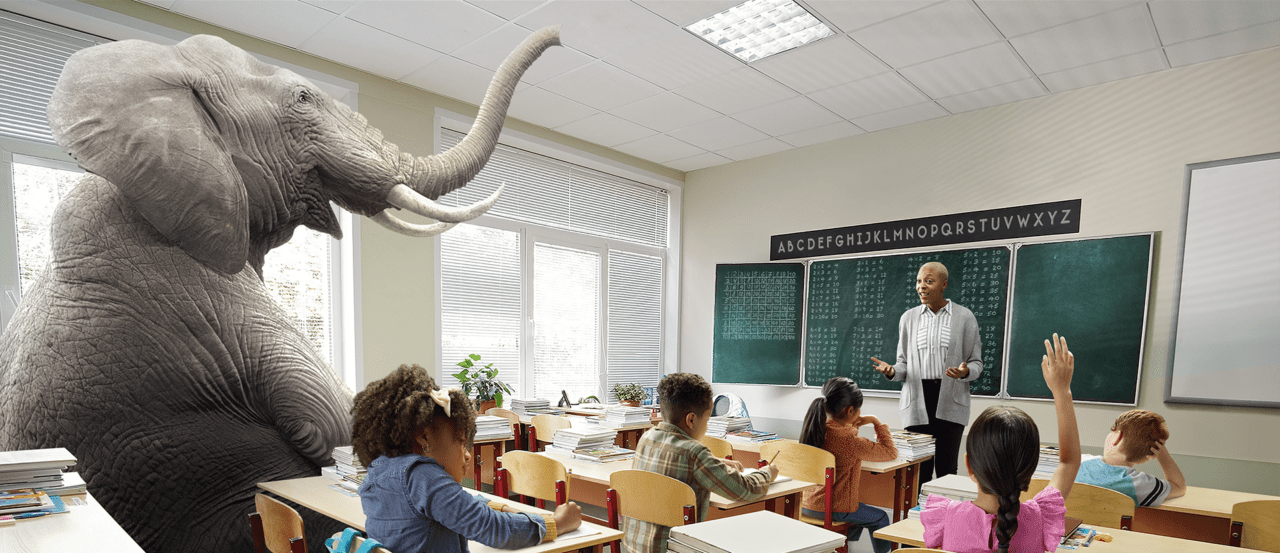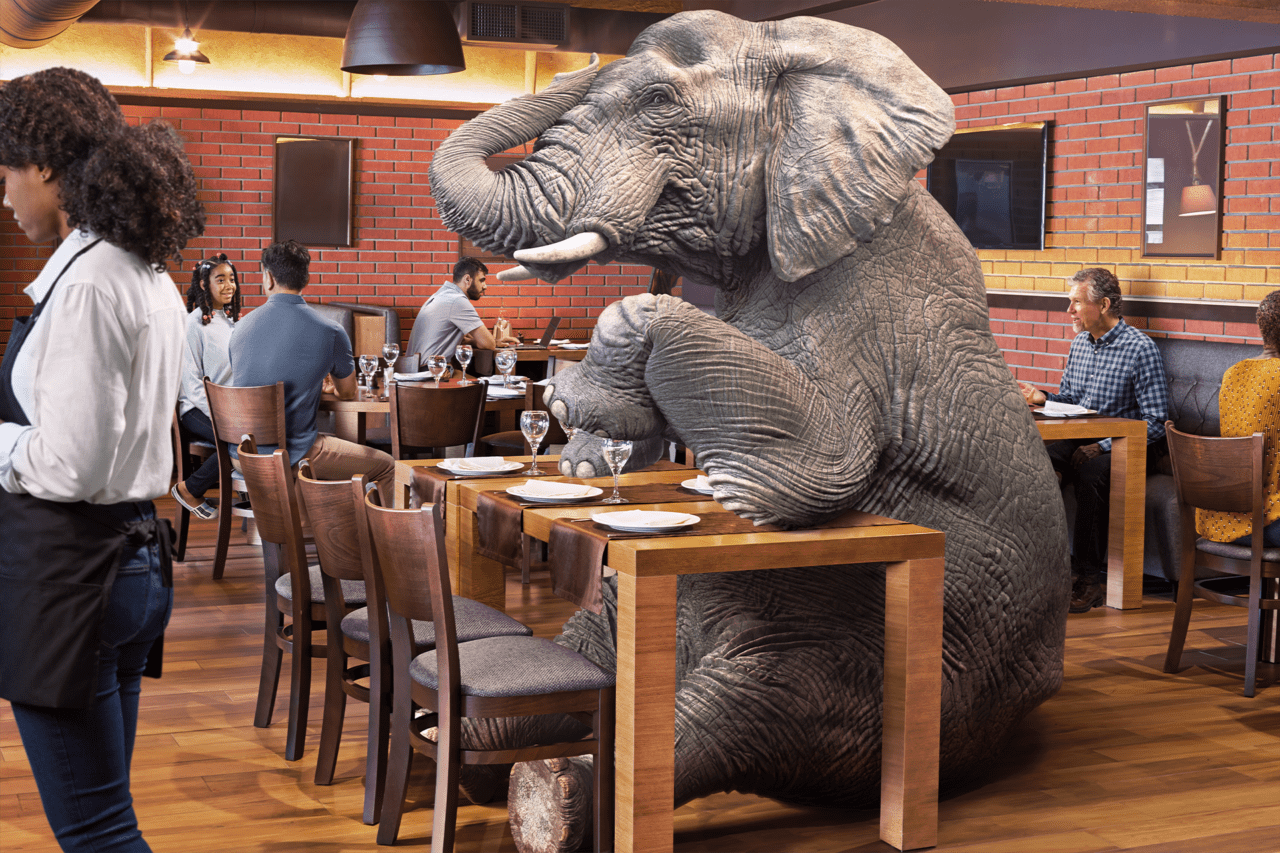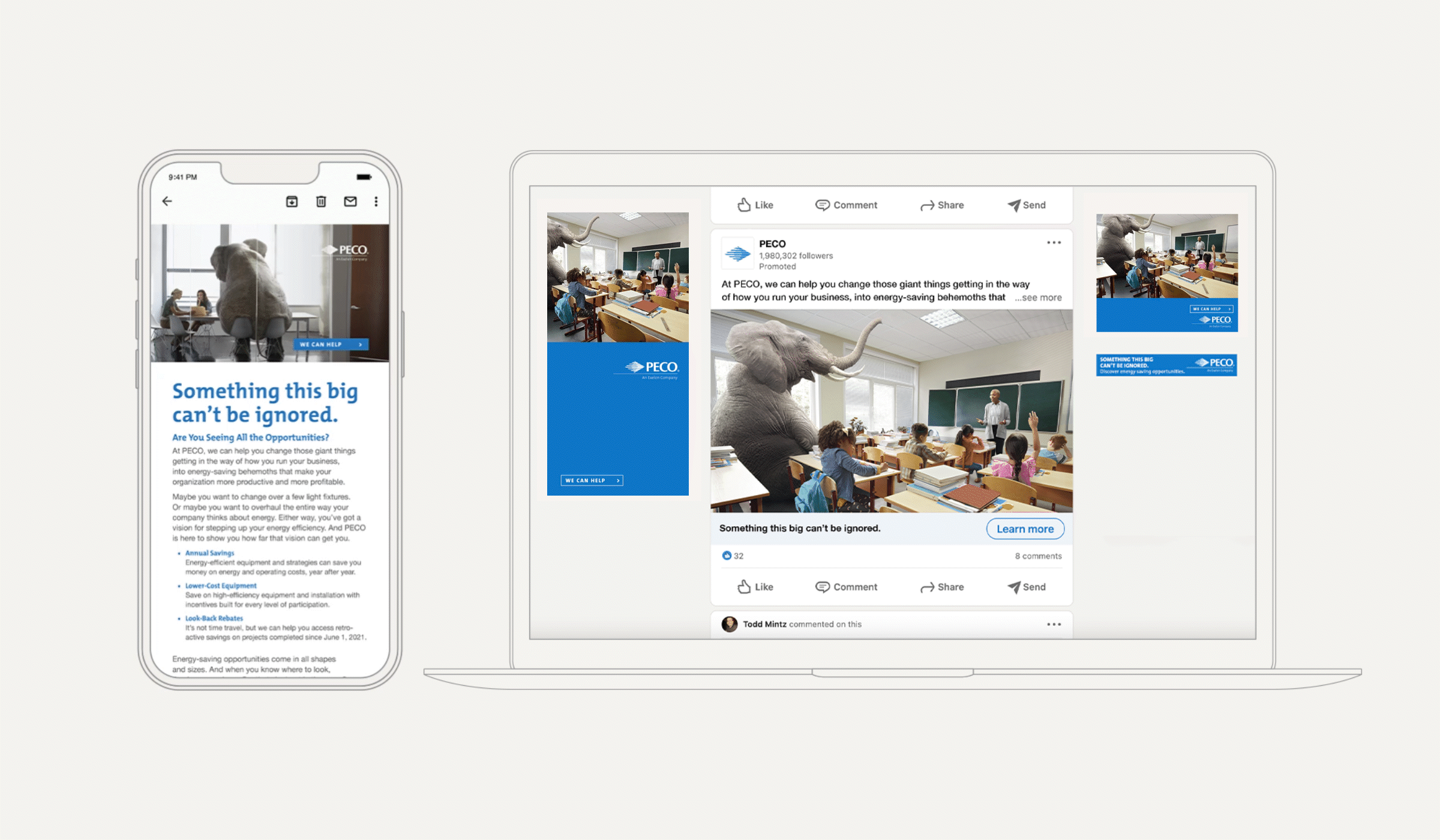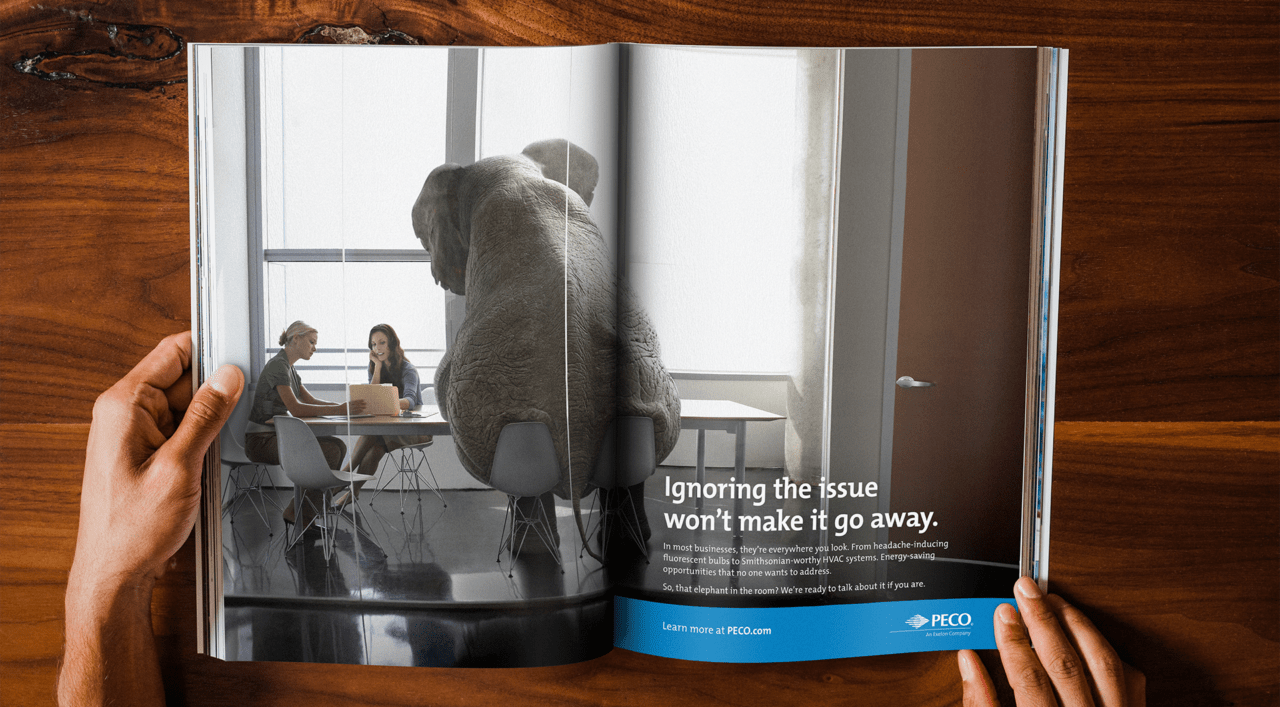 This full screen rich media unit uses animation to tease users to use augmented reality to see the PECO "Elephant in the Room".
A scene pans back and forth showing elephant working in chair, while no one in the scene seems to notice. A tap on the scene will launch the AR experience on the user's phone directly from the ad unit.