Together, we make good happen.
Supporting those who support the mission.
The sponsors of Mass Save do an incredible amount of good for the state of MA. Their efforts have helped reduce emissions in record numbers. Their energy-saving solutions have created jobs and saved residents and businesses alike lots and lots of money. There's a reason why MA has been the most energy-efficient state 9 years in a row.
The message that needed to be sent was clear. Together, we make good happen.
This sentiment was brought to life by pulling back the curtain and sharing the fruits of all that labor—the positive impact being experienced throughout MA.
KSV's strategy was a targeted, multi-platform approach that focused on the power of compelling storytelling that could bring awareness to previously unreached target audiences.
Apparently, the spotlight works best when it's on everyone.
The campaign hit an all-time high in residential and commercial brand awareness and took home a 17-point increase in non-English-speaking residential awareness.
Challenging times call for innovative solutions.
At a time when everyone is staying, working, and playing at home, Mass Save's original 2020 campaign no longer fit the times. It was time to support customers with a better, more authentic story.
With customers leaving the house less but consuming more energy and spending more money, KSV was challenged to create a campaign that celebrates all that the COVID crisis has given us. Instead of what it's taking away.
More time. More time with family. More time for connection. More time to play. More time to restore and relax.
By collaborating with out-of-work filmmakers around the country, we casted their families and put their personal environments on display. Then we created an inspiring story that speaks to what home life looks like for many families across America today.
The end result was a true-life video highlighting the extensive energy use that's happening in homes everywhere. And how Mass Save is helping people save as much of it as they can.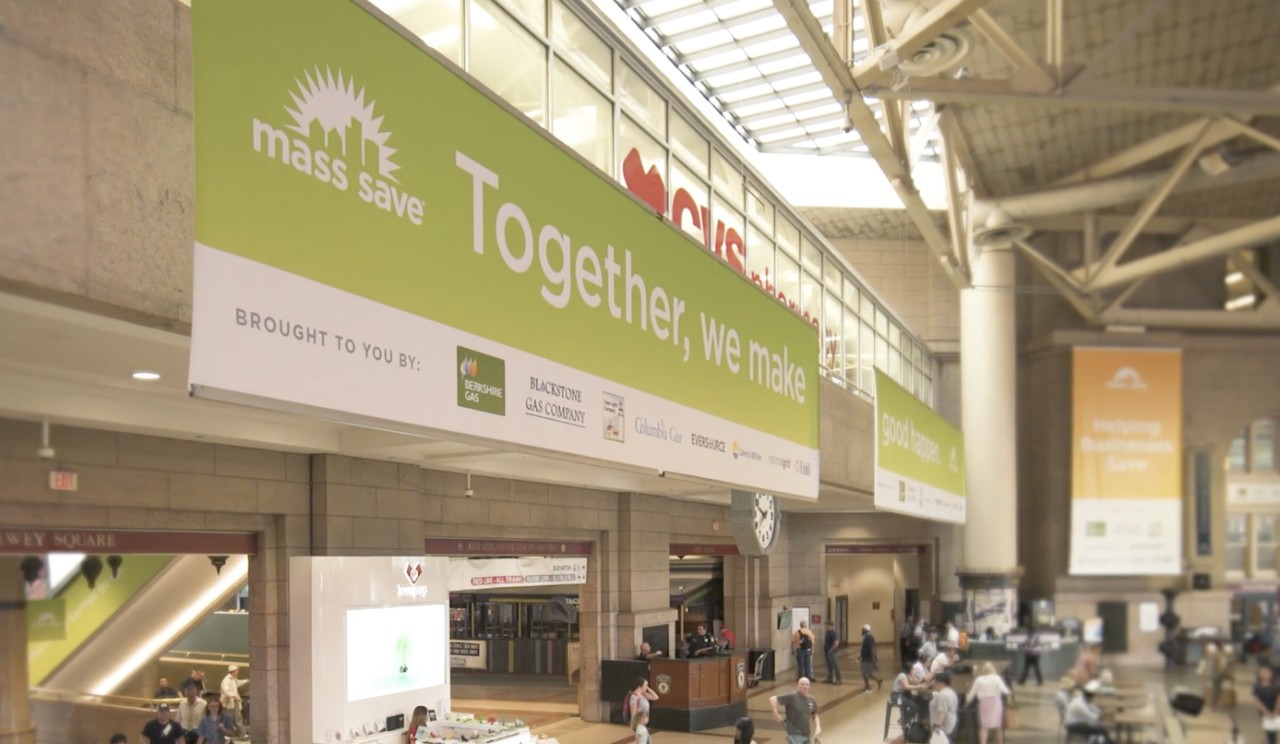 2019 Boston South Station Takeover